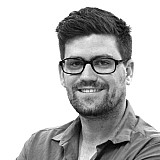 Jakarta and Zhejiang both have brand new international circuits set to be completed in time to hold the proposed second V8 Supercars race in Asia in 2017.
In today's news that V8 Supercars has signed a Memorandum of Understanding for another Asian race in 2017, CEO James Warburton was quoted as saying "there is an enormous amount of work that has to be completed on the other side of the ledger, which is essentially building the facility and the like."
That would suggest that V8 Supercars won't be racing at one of the already-established Asian circuits, but rather a brand new facility.
Jakarta looking for international series
Motorsport.com understands that the circuit in question may well be a recently-announced world-class venue set to be built near the Indonesian capital of Jakarta.
Late last month news emerged from Jakarta that governor Basuki 'Ahok' Tjahaja Purnama has kick-started plans to build a brand new circuit near the airport, and that he has eyes on signing an international series for 2017.
"We want to use the circuit model that allows people to sit down and watch the entire race [from their seats]," he was quoted as saying by local news outlet Merdeka.
"We will also put it close to the airport. And we want PT Jakarta Propertindo to build a mall and hotel nearby, directly connected to the circuit.
"We want [the circuit] to be included in the schedule of international race events. It should happen by 2017."
That construction of the circuit hasn't yet begun would fit in with Warburton's comments regarding "building the facility", as well as being close enough to Australia that it wouldn't need to be paired with another race.
Return to China also an option
Another circuit that might just fit the bill regarding today's announcement is the Zhejiang Circuit in China.
While nowhere near as close to Australia as the proposed Jakarta circuit, the Zhejiang venue is further down its development path. The 3.2-kilometre circuit is expected to be finished next year.
V8 Supercars raced at the Shanghai International Circuit back in 2005.