Subscribe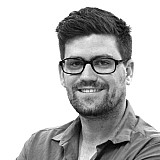 In an open and honest chat, Will Davison talks Andrew van Leeuwen through his decision to leave Erebus two seasons early in favour of the prized Tekno seat.
MOTORSPORT.COM: This should be an easy question, but in your case maybe it won't be; was 2015 a good season or bad season?
WILL DAVISON: All-in-all, it was… not good or bad.
I try and get a positive out of every experience. Being able to win a race with Erebus is something that nobody can ever take away from me. Going to Erebus was a project that I went into with my eyes wide open, and obviously I would have liked to have achieved more, but to know that we at least won a race is a massive relief. It puts a big positive light on the year for me.
There were some obviously frustrating elements to the year. We weren't able to keep on developing and moving forward, which led to some big decisions for next year. But it was still an enjoyable season, working with the Erebus guys. It's only made me a stronger driver, in and out of the car.
Think Tasmania, think Barbagallo. It seems the Erebus car was capable of being quick at times. What did it need to be fast?
If I had the answer to that…! It was a challenging year trying to work out exactly that. Every now and then the car would come into its own, and it would be reasonable. On low-grip tracks it could be very balanced, and on certain types of corners it would work really well.
So at certain circuits and tracks we had quite a good racecar. But it always needed a better set-up window; it was a fine line between being in the window or not.
We improved the engine, but that needed to be better as well. It needed a bit more performance lower in the rev range, and better power delivery.
We were never able to get into the next stage of development, for a variety of reasons. That was something I was really looking forward to. But with budgets and people, we weren't able to start developing things like different front uprights and suspension bits, all the stuff that the big teams are doing.
Talk me through the decision to leave. You've spoken about getting the impression that you were regarded as a financial burden on the team…
I wasn't getting the impression, I was pretty much told! I was told by people in the team that things were tight, things were tough, and that they were going through a restructure. That wasn't a secret, there was quite a change in the steering of the ship.
People started looking at the business as a whole, what was being spent, where it was being spent. And basically it was made clear that, while I was a valued member of the team, that they were struggling to pay me, and that there was no money left to go into the car.
After being told that two or there times, obviously I wasn't comfortable in that situation. And it's no good for me if they can't make the car go any faster. My whole focus was to help make the car go faster, but a contract is a contract, and I'd done my deal two years earlier. From my point of view it was all very different to what I'd been told two years earlier, when I'd been promised everything and offered a deal away from FPR.
The game changed a lot. People that had been there back then, they weren't around anymore, and it became a very tricky situation. It was never personal, I went straight to Betty about it. We had a big, long chat about where the team was going in the short-term, and how crucial the next few years were for me. There was a lot of uncertainty and a lot of unanswered questions.
Betty is very loyal, so she would have no problem paying me or whatever. But I really want performance in the next few years – and that's what it came down to. It led to a conversation, and Betty very kindly gave me the opportunity to move on if I wanted.
Did you go to Erebus to win a championship?
Yeah, absolutely. It was a long shot, but yeah, that's why I went there. I wanted the challenge of building something up and starting from scratch. I have benefited from that experience, but it was much trickier given that some things I was told would happen never actually came into fruition.
It was a team of 53 people when I arrived, with a huge financial commitment. There were guys like Ross Stone involved, and links with HWA and work I was led to believe was going on there.
So on paper, it all looked great. I knew it would take a while to put together, but with that same level of commitment for four or five years there was no reason you couldn't get it together. I thought 'this'll be fascinating, let's have a crack'. And that's what I did.
It didn't quite pan out the way I wanted, but I have no regrets at all. I leave with my head held high knowing that I gave 110 percent the whole time, in and out of the car.
And how do you feel now, heading to Tekno?
I feel like a kid again with this new opportunity – and at my age, that's pretty healthy. After my last contract ran out at the end of 2013, I was burnt out. I went to Erebus for that challenge, but now going back to a race-winning car with no excuses, I feel like a kid again.
I have a fresh sense of motivation. It's a new opportunity to see if I've got it. I can just get in the car and give it everything I've got – and see if I'm up there again.
You've been in big, front-running teams before, but you've always come in when an established driver has already made his mark. This time, you're the undisputed No. 1 – because it's a one-car team. Does that make this your best chance at winning a title?
I think it's as good a chance as I've had before. We'll see if I'm a stronger driver after the last couple of years. It looks like you disappear on the time sheets, but I don't feel like I've forgotten how to drive.
To be honest, this perception I haven't liked coming into teams with established drivers pisses me off a bit. It's not true at all, and I don't quite understand it.
It's natural; if you look at what Mark Winterbottom and I did for three years, when you get teammates sharing a front row every second weekend, there's going to be a bit of angst. But it was all very healthy. Our relationship was good. Of course, someone is going to be disappointed when you're both in championship contention.
But I never had a problem with Garth [Tander] at HRT, or Mark. I have no drama with established teammates, and I've always fared well against them.
Having a quick teammate is a really good thing, as a driver you thrive on it. I'll jump in next to anyone as a teammate now, it doesn't bother me whatsoever.
That Tekno seat was one of the best up for grabs across the silly season. At what point did it come into play for you?
Pretty late, actually. It's strange, I put so much trust in the Erebus thing going forward that I wasn't really looking elsewhere… which was probably silly, because I was getting all these signals behind my back, but I was still focussed on how we were going to become championship contenders.
In motorsport there is a lot of gossip, and time after time people were saying I should be looking for another drive. It then started to escalate around September, which led to me talking to Betty at Sandown because I started to get very, very nervous.
I actually spoke to Roger Penske at Indy in May; I was just over there with Will [Power], and Roger had been at Perth where I'd won. He was interested to know if I had a contract for the following year, and I said 'yeah, I do'. And then when all of a sudden I started hearing that the situation wasn't sustainable, I was a bit frustrated. When you have guys like Roger showing interest in you, and you blatantly say no… 
Anyway, Jono Webb and I go karting together once a month. At one point we had a light-hearted chat about things, and I told him there was a small chance that something could change in my situation and asked what he was up to. He called me about a week later and said 'did you mean what you said?'
It all went from there. It was a bit of a strange one, almost like it was meant to be for both of us. Neither of us chased the other too hard, it just came together.