Get alerts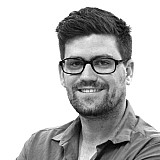 After a couple of years as a privateer in the second-tier Dunlop Series, Aaren Russell is getting ready to step up to the main game after sealing the second Erebus seat for 2016. He told Andrew van Leeuwen how it happened.
MOTORSPORT.COM: Talk us through how the Erebus deal came about.
AAREN RUSSELL: A main series deal is something that we've been trying to put together, with a lot of different people, for a few years. It's just been about communicating with everyone, and seeing where they were at and who was interested.
For this season, Erebus were pretty keen to get something over the line. We started talking just before Christmas, and then we ended up where we are now.
Were you surprised to get the call saying that it was going ahead?
Yes and no. It's a tough sport to crack, so it was a little bit of a surprise. In saying that, we've worked very hard over the last two years focussing on different areas of not only my career but of our team, and trying to step up our progress.
I'm not surprised to get the drive, because we've had some good results over the last couple of years. The biggest surprise was how quickly it came together. Just before Christmas it all started happening, and just after New Year we were telling people that we're racing with Erebus. It was such a shock how short the time frame was.
Would you have done another season of the Dunlop Series had a main game deal not come along? Or was it all hinged on a full-time drive?
That's a hard one to answer. Had there been sponsorship available and a better package than what we had in 2015 to build on, then yes, we probably would have looked at the Dunlop Series.
But if we kept going down the same path we were going down, then it probably wouldn't have been worth it with the Car of the Future chassis coming in.
The Dunlop Series is getting harder and harder. You either need to go bigger and better, or not do it at all.
You've mentioned before that doing Bathurst as a wildcard entry last year was an eye-opener. What did you take away from that maiden main series race?
The whole weekend was just so full-on. The Dunlop Series isn't relaxed, but there's not the same amount of media work, and track time, things like that.
I think the biggest thing for me and my brother Drew was that we didn't go in and get blown away by it all. It was a huge weekend, but it made us realise that we can do it. We didn't get our bums handed to us, we actually did a really good job. It gave us more belief that we can actually drive.
Your joining Erebus has been dubbed a somewhat surprising signing; what's your take on that? Is it kind of nice that there's no outside pressure?
Some people might take offence to people calling it a surprise decision, but I don't at all. We've been running around on a very small budget, so a lot of people have counted us out for years. And it is a bit of a surprise, it is a bit left-field.
But as you said, there's no pressure on me to go out and start winning races – although that's what I do want to ultimately do. It's nice to be the underdog as well – I've had that my whole career, so that's fine. It's just nice to finally get that shot.
The support I've had on social media has been great, and my phone really hasn't stopped ringing since the announcement. It's been crazy and awesome at the same time.
What about the team's switch to Holden for 2016? Was that part of the discussions, or was that a surprise for you too?
They were very open with what their plans were, and it didn't bother us either way, whatever the car was. A car is a car at the end of the day, and the Mercedes won a race last year so it has the potential to be a good car.
The car was never an issue. Erebus are always open about their plans for the future, and we're very happy with where they are going. I believe in what they're doing, it's the right call.
What are your expectations for 2016?
That's a really tough question! Ultimately, I want to be inside the Top 15, that's the starting point. Then try and ease into the Top 10, and then see where we go from there.
I'm not going out there to run around in 26th every single weekend. I'm going out there because I think I can do alright and because one day I want to be winning races.
But it's going to be a huge learning year. I don't think I can quite fathom how big this year is going to be for me, and how much I'm going to have to take on board. But I've got a great team, great sponsors, and a great teammate to learn off as well.