Get alerts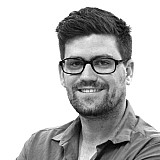 Super Sub Russell Ingall says there is no reason that he and Jack Perkins won't be competitive at the Sandown 500, and that Melbourne's fickle weather could put them right in contention.
The veteran racer will step in to the #22 Holden Racing Team Commodore alongside Jack Perkins, replacing regular driver James Courtney who has been sidelined with injury.
Ingall had his first taste of the HRT car at Winton yesterday, an experience that has left the Fox Sports pundit in a confident mood ahead of his V8 comeback.
"It was everything I expected," he said.
"The memories flood back, it's only been six months since I've been out of the car.
"After a dozen laps you have your eye in and you know where everything is heading.
"By the end, myself and Jack were around the same sort of times, and competitive times. It's not like we're miles off the pace. And we'll pick that up as well.
"I can't see any reason we can't be competitive. It'd be foolish to say we'd go out and win the thing, but we're definitely going to be in the top half of the field, that's for sure."
Weather could play a part
With Melbourne's fickle spring weather likely to play a part at some point across the weekend, Ingall says it could be a splash of rain that helps him and Perkins have a shot at victory next Sunday.
"You never know with this race. I've been to Sandown plenty of times, and you know how the weather goes," he added.
"Throw a bit of rain in, Jack's had both conditions at Sydney Motorsport Park two weeks ago, he's had wet and dry, which is handy. He has a full round under his belt, too; all the other co-drivers didn't get [that], so he's ahead of the game.
"I reckon we're in pretty good shape so far."