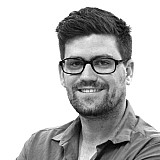 The Holden Racing Team will continue to run its special ANZAC livery in Perth this weekend.
The team debuted the livery at Symmons Plains late last month, and for the first time since it started its ANZAC livery programme three years ago, will run it for a second event.
ANZAC Day is the celebration of Australia's military history, timed to coincide with the Gallipoli landing, which made this year celebrated its 100th anniversary.
"Holden has been proud to support the ANZAC tradition and honour those who have served our country, and the ANZAC livery has become a highlight of our motorsport activities over the past three years," Holden's motorsport and sponsorship manager Simon McNamara said.

"There has been so much emotion surrounding ANZAC Day and the 100th anniversary of the Gallipoli landing, and we believe it is only fitting to run the tribute at a second event.

"This year's ANZAC livery had an overwhelming, positive response from fans at Tasmania, and we look forward to taking the ANZAC design to Perth for the first time."