Subscribe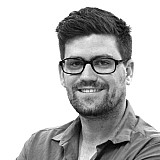 The Holden Racing Team is well and truly in the fight to bring a five-year run of losing out to Triple Eight in the V8 Supercars Team's Championship to an end this season.
HRT moved into second place in the Team's points following the Gold Coast round, the factory squad becoming the best-placed Holden team with a 79-point lead over fierce rivals Triple Eight.
Should HRT manage to hold on to an advantage over the next three rounds, it would mark the first time the Melbourne-based team has beaten Triple Eight in the points since 2009, when Garth Tander and Will Davison finished second and third in the title.
According to Tander, HRT's strong position in 2015, despite set-backs like James Courtney's injury, says a lot about the team's work ethic.
"There is a lot of fanfare about two teams in the championship," he said.
"We've been going about our business, and we've had our hurdles along the way this year. But we've continued to fight, and find ourselves second right at the moment.
"There are still a lot of points on offer between now and the end of the year, but it's a great result for the entire team, who haven't given up all year, regardless of the circumstances we found ourselves in.
"Second in the team's, and I'm fourth in the driver's now, so that's not a bad result. Hopefully we can continue that forward momentum going towards the end of the year."
Prodrive Racing Australia continues to hold a comfortable lead, sitting 421 points clear of HRT at the top.