Subscribe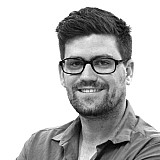 Lee Holdsworth feels Team 18's technical deal with Triple Eight could be something special for the newly-created team.
After announcing over the weekend that he will move his Racing Entitlements Contract away from the Walkinshaw Racing organisation, Team 18 owner Charlie Schwerkolt yesterday confirmed that he will start his own standalone operation in Melbourne for 2016.
The team will use Triple Eight hardware, which will include technical support, and will be headed by former Holden Racing Team manager Jeff Grech.
"It is going to be a huge year for my career; it excites me to take the role as a team leader with proven equipment, whilst having the support of Triple Eight," said Holdsworth.
"We have an opportunity to make this is a successful little team with great people, and with Jeff's guidance we are already hunting the best people.
"I feel this could be the start of something pretty special with Team 18."
Best gear, best people
While Schwerkolt has been a REC owner since 2008 when he bought into Dick Johnson Racing, this will be the first time he has run his own team after having previously run his licence through bigger squads like Ford Performance Racing and Walkinshaw Racing.
While it will be a small operation, Schwerkolt says the key is the technical tie-up with Triple Eight, a company he has experience with from his DJR days.
"I had an association with Triple Eight in 2009 and 2010, so it's great to be back into their engineering fold, with a fully aligned technical package," said Schwerkolt
"They are very successful and you can tell from their results, so it's great to be able to put Lee into a Triple Eight Holden.
"It will only be a small team but we will have the best gear and the best people; and that will aid us to get the results we require.
"Our team has a really amazing group of partners, and I couldn't do it without their support."