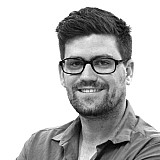 V8 Supercars team Holden Racing Team will run in a cool 1997 retro livery for this weekend's Townsville 400.
The retro livery comes as part of HRT's 25th anniversary year, Garth Tander and James Courtney's Commodores to celebrate 1997, the final year that Holden legend took his last V8 Supercars pole, race, and round wins for the brand.
Tander will also run as number 02, a nod to Brock's famous 05.
"1997 was a big year for the Holden Racing Team with Brock's last full time year in V8 Supercars, so it's really special to carry those colours on my HRT Commodore. The guys have done an incredible job replicating the livery," Tander said.
"I was racing Formula Ford at the time and remember seeing huge crowds surrounding Brock and the HRT garage.
"It was really memorable to watch him in his final year, take the round in Perth and win a race at Oran Park, so to now carry the same livery is exciting."
The livery has been designed by legendary Holden designer Peter Hughes, who designed the original 1997 livery.
"HRT's 1997 livery is one of my all time favourites. It was the first HRT Commodore I designed and is sentimental to me being Brock's final year," Hughes said.
"I'm always excited to see a HRT liveries come to realisation, and I'm proud to bring back this design."