Get alerts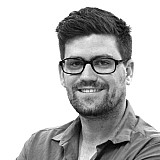 V8 Supercars drivers are bracing themselves for what may well be a gruelling 250 kilometres of racing in Adelaide tomorrow.
Today's two 125-kilometre races were staged in mid-30s temperatures, soaring cabin conditions make life hard for the drivers on their return to the cockpit after the off-season.
Similar conditions are expected for tomorrow, and with one 250-kilometre race drivers are bracing themselves for a tough physical test.
"It was seriously hot today," Lee Holdsworth told Motorsport.com. "I have burnt feet.
"Tomorrow is going to be a long day if it's similar heat. Doing it for twice as long will be seriously tough; if I didn't jump in the ice bath in between today, it would have been a real struggle for the second race.
"Tomorrow will be a serious handful if we have to go the whole way. You just can't escape the heat in the car. We're running very high engine temps, oil temps, and that just bleeds into the car."
Race 1 winner Jamie Whincup said that today was one of the hotter races he's done, and that tomorrow could well be tougher.
"It was one of the hotter ones [today]," said Whincup.
"The last couple of years we've definitely improved the safety of the cars with keeping the temperatures under control. Tomorrow is going to be a slog, though. Doubling that distance, in that heat, it's going to be a long way. It's going to be warm."
For Chaz Mostert, who finished third in today's second race, the physical test is even greater than it is for most. The Prodrive driver hasn't raced a V8 since his breaking his wrist and leg in a crash at the Bathurst 1000 last October, meaning he is more than five months out of practice.
"We're lucky to have ice baths," Mostert said.
"I've got a guy looking after my leg this weekend, a remedial massage guy, and he's pretty focussed on the hydration side as well. So just putting those things in place to try and get the most out of me out there.
"To be honest, I feel 100 per cent in the car. Out of the car I'm still limping around a little bit, but it's half mentally, and also a little bit of strengthening in some parts of the range. But in the range I use in the car with the clutch, my leg feels really good.
"I'm obviously exhausted, because 125 kay in that heat is long, but in the car I feel good."