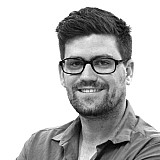 Garry Rogers Motorsport needs to have its legal squabble with Volvo sorted before the next court date in February, says the team's boss.
The Supercars team took legal action against the carmaker after it announced that it will recall the S60 cars and engines back to Sweden at the end of the current Supercars season.
Rogers, however, says that his team owns the chassis, and has headed to the courts in a bid to be able to use the V8 engines for one more season, to give he and his team time to make arrangements with another manufacturer.
The Federal Court recently ruled that mediation must take place between GRM and Volvo, and should there be no acceptable outcome, another court hearing will take place next February.
But, speaking on Fox Sports's Inside Supercars, Rogers said that the next court date will be too late for the team, with the 2017 Supercars season kicking off in March.
"We really just wanted to get on with the racing," Rogers told the show.
"We had been approached by another manufacturer half way into the programme to talk about maybe another opportunity. But, according to our contract we couldn't speak to anyone, so we didn't.
"We now need to make some plans, so we went back to Volvo in Australia, and then in Sweden, and said: 'Give us one year of the existing programme. If you give us one year, we'll back ourselves to get another deal up and be ready for the following season. But we don't have anything ready for the coming season, and we need our cars. We've got 36 people who have got to do their job.'
"That's where we're at. The Federal Court handed down a decision saying that Volvo now had to enter into discussions with us to try and resolve the issue. That's on the 16th of December. If that doesn't happen, they've set a court date for the second week of February – but that's too late for us. We need to be racing in Adelaide in March."
Rogers also clarified his understanding of the ownership structure between the team and Volvo's performance arm Polestar.
"The fact of the matter is, the cars belong to us," he explained. "The engines are certainly Polestar's, there is no doubt about that at all.
"We designed the cars, we built the cars, there is a mention in the contract – and I'm the first to admit this – there is a mention there that the cars can be bought back by Volvo in Sweden for a figure at the end of the arrangement, but the contract is such that the parts of the car that they would buy back are only basically Volvo panel parts."
One thing Rogers says he wouldn't like to do, however, is run the existing S60 chassis with Chevrolet engines.
"Not if we have a say in that. We don't want to turn these cars into sports sedans," he added. "We've done a fantastic job with these cars. Let's face it, Volvo is a fantastically safe car, but it didn't really have a sporting presence. And whether you like us or whether you hate us, we did a bloody good job making that car acceptable to the public, and to people who have never thought about it before.
"We will be there with those cars, and I hope with those engines. We will be working as hard as we possibly can to achieve that."