Subscribe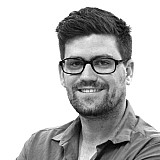 The Australian government has allocated $7.5 million in funds towards a new racing circuit in Tailem Bend, South Australia.
The SA Motorsport Park, construction of which is set to start this year, will receive the cash boost from the federal government, which, according to AAP, expects the project to create 350 jobs during its construction, and 25 new jobs afterwards.
The circuit is set to be built on land formerly used by Mitsubishi as a proving ground, located an hour from the state's capital Adelaide, and will include a 7.2 kilometre international circuit, a hotel, an commercial and industrial park, and an airstrip.