Get alerts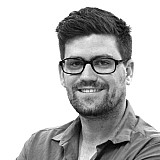 Gosford mayor Lawrie McKinna has confirmed that his town is in talks with V8 Supercars about taking over the spot in the schedule that will be left vacant by the Sydney 500.
V8s confirmed yesterday that this year's Homebush race will the last, and that there are ongoing talks with Destination New South Wales about finding an alternate venue for the season-ending race.
Gosford, 70-odd kilometres north of Sydney, has already been rumoured as a likely destination for a new race, with Mckinna now confirming that his local council is indeed in discussions with V8 Supercars.
"That's the big rumour. We've also heard maybe Newcastle, maybe Wollongong. But the strong rumour is Gosford," McKinna told local radio station 2GO FM.
"If it can come to Gosford, it would be absolutely huge for the region.
"There have been discussions with our council and V8s. That was all going pretty well. I'm not sure where that's up to because I wasn't involved in the meeting, but I know that they're very happy with the Central Coast and Gosford.
"I think we deserve it. We don't want any more to go to Newcastle, too much bypasses Gosford.
"It's time we started to get some support here as well from State Government."