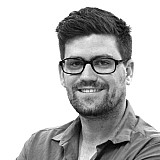 Will Davison's Erebus V8 Supercar will carry a fresh livery for this weekend's demonstration races on the streets of Kuala Lumpur.
Davison's Mercedes is one of five V8s that will take part in three showcase races at the KL City Grand Prix in Malaysia, with V8 Supercars on the verge of a four-year deal to headline the event should all go well this weekend.
For the KL event, Phono Solar will take over primary sponsorship on Davison's car, a deal put together by the car's regular sponsor, Solar Australia.
"It's great for the business to be able to adopt and showcase an international brand for a feature event at short notice,'' said the team's commercial boss Ryan Maddison.

"It's a sign of strength for the team and also for the V8 Supercars category.
"We're really pleased with the broadcast rights occurring on behalf of V8 Supercars for the event and we look forward to understanding the future of the category at the KL Grand Prix event and in the region.''
Davison added: "When you get opportunities like this in our sport, you jump at it.
"It's big for the sport and to be one of the five is just one of the great opportunities in the journey of V8 Supercars to go and enjoy it, and get a taste of it for next year."