Get alerts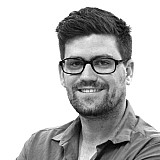 IndyCar driver Sebastien Bourdais has just inked a deal to drive for Walkinshaw Racing at the V8 Supercars endurance races later this year. He spoke to Andrew van Leeuwen about his expectations for The Great Race, and why he loves driving a V8.
Motorsport.com spoke exclusively with IndyCar star Sebastien Bourdais, who will return to V8 Supercars for the three endurance races later this year (Sandown 500, Bathurst 1000, Gold Coast 600). He will be teamed up with Lee Holdsworth at Walkinshaw Racing.
How does to feel to know you're going to race at Bathurst this year?
Bathurst is the one I've been wanting to do for a long time. It seems like such a cool race track, and I've watched a few races, and every time I think 'damn, I wish I was there'.
It's been kind of tough to get a deal together, because to run an international driver is always a bit more expensive with the travel, but we found a way to make it work.
How did this Walkinshaw deal come about?
I'm good friends with Adrian Burgess, we've stayed in touch.
I met Adrian when I drove for Dick Johnson Racing in 2010 on the Gold Coast. That first year with Jonathan Webb was good, but it wasn't a winning car. But I showed some speed, and when Adrian went to Triple Eight he took me over there and that worked really well in '11 and '12 with Jamie [Whincup].
Every year since I've been looking at the schedule to see if it will work out, to see if there was an opportunity to do Bathurst. A couple of times it looked like there might be something, but then money would be short and it wouldn't happen. And then this year, it finally happened.
Bathurst is the big one here in Oz, our Le Mans or Indy 500. Does that make you nervous at all?
I'm not a kid anymore, unfortunately, so I've been around. Like you said, it's like the 500 or the Le Mans in Australia, and I've participated in those races and been a front-runner. I know what it means.
Obviously being the co-driver, really more than anything you just want to make sure you keep the car in good shape and you don't get involved in something you don't want to be a part of. And then give the car back to the guy who's going to finish the race.
When you made your V8 debut back in 2010 on the Gold Coast, you seemed to 'get it' straight away. Did you just click with the car? Or was it more a driving style thing, where your natural style worked with the car?
I don't know, to be honest. I never really though about it. I started pairing my open-wheel stuff with GTs and sportscars and whatever else I could get myself in to since I was 19 years old. Now I'm 36, so it's something I've been doing for a long time.
I really relish the challenge. It's something I really enjoy, to challenge myself to under understand how to drive a car to be competitive.
For me, it was nice to make my debut the way I did it. It was a known track, and I was always fast at Surfers, so it really eased the transition. But going to a place like Bathurst, which is the complete opposite to Surfers, will be very difficult.
The biggest thing for me is to make sure I don't over drive the car. It's the same with GT cars or even IndyCars, you need to feel the limit. It's a heavier car, with no downforce and not much tyre grip, so you have to read things much earlier. You need to listen to what the car is telling you and not overdo it, because that's firstly when you make mistakes, and secondly it's just not quick. You need to take a step back, relax, and not over drive.
Sticking with 2010, what were your first impressions of a V8 Supercar when you drove one for the first time? They are so unique…
I enjoyed it. I thought it was an interesting car. I'm not sure if it's something I would want to do all year long, but the car is interesting. It's certainly not easy. It's sensibly heavy, it's got a lot of power, and a lot of the set-up is based on getting the power down and making it brake well.
That's kind of what suits me. I don't like it when the car is starting to drift, and in these cars if you start to do that, you'll burn out the tyres and you'll be done. Me being kind of an older driver, it kind of… when people are standing outside looking at me they say 'man you look slow, but the laptimes are fast'. That suits my driving style. It's something I do naturally without thinking too much about it.
How well do you know Lee Holdsworth?
I met Lee on the Gold Coast, because he was my good friend Simon Pagenaud's team-mate there. So we were hanging out a little bit. He seems to be a cool guy, and a really good driver, so I hope they keep getting stronger and stronger as the year goes on.
The whole HRT organisation is stepping up to the plate after a bit of a rough time, and Lee is going to benefit from that. I really hope that they can start showing that, and having some good results.
Will you get much seat time before Sandown? Will you come down for any of the co-driver sessions between now and that first race?
No, the plan is to come the week before Sandown, and stay after that. There is going to be a test, although I'm not sure where. That will be my pre-Sandown test, on the Wednesday or Thursday the week before the race.
That will be it. With my schedule, it's hard. I was trying to make it to Perth, but we have the first free practice for Indy this weekend, so that wasn't going to work. There's a challenge with me being so far away, and being so busy, it makes it hard to fit something in.
Is this part of a longer plan? Or is it just flat-out, let's try and win this thing first time out?
I don't think it's either. I'm just excited about the opportunity, and I'm excited to be going to Bathurst because, being and old school traditional driver, and putting more emphasis on the classics of motor racing, it's been one that I've wanted to do for quite some time.
If we're a contender and we can win it, then why not! But I'm not saying we're going to show up and destroy the field and win it. I know how tough this series is. I'm not pretentious enough to the point where I show up and say 'I'm going to win'."
"That's just not me. "