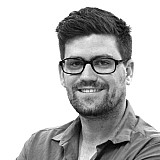 V8 Supercars squad Erebus Motorsport isn't likely to make use of the Gen2 engine rules in 2017, according to boss Betty Klimenko.
Under the Gen2 rules, teams will have the opportunity to use a wider variety of body shapes and engine configurations, including two-door shells and four or six cylinder turbo power plants.
While Erebus has exceptional freedom, given that it's not tied to a manufacturer and operates entirely in-house, Klimenko told Motorsport.com that she has no plans to move the team away from its current V8 engine programme.
"Honestly, I'm still trying to get my Car of the Future programme together," she said.
"Until I've done that, I'm not even going to think about Gen2.
"My thing is Car of the Future; that's what I started with, and I need to finish that project. There is too much money involved in what I've done with that engine and everything we make ourselves to just turn around and do something else.
"It's my engine, I own the rights to the engine. In some ways that's a blessing, in some ways it's a curse, because we are basically our own manufacturer.
"This is an engine that I put a lot in to, it's part of my DNA now. And it's a brilliant engine, we just need the same time to develop it as the others have had. I've had two and a half years, that's all.
"So I won't think about anything else until I finish this project."
Gen2 won't tempt Mercedes
While Erebus brought Mercedes to the V8 Supercars grid when it began its takeover of Stone Brothers Racing in 2013, it has never been a manufacturer-backed deal. Instead, the team operates as part of HWA AMG's customer network.
While Gen2 has been designed with the specific aim of bringing more manufacturers into the sport, Klimenko says she can't see Mercedes being tempted into a factory presence by the new rules.
"They have made it quite clear that V8s isn't the way for them," Klimenko added.
"HWA AMG has its own racing programme and its customer sports programme, so they're not going to give people money to race.
"And this programme was never intended for Mercedes to come on-board as a manufacturer. That's what a lot of people don't realise; I basically went to a shop, bought an engine, told them how I wanted the engine built, and they used a base product of theirs and added our technology."