Subscribe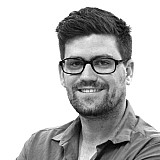 Erebus Motorsport has today confirmed it will move its V8 Supercars operation from Queensland to Melbourne ahead of the 2016 season.
The team currently bases its GT programme out of its Melbourne workshop, with the V8 Supercars squad run out of a factory in Queensland which is rented from Stone Brothers Racing.
For 2016, Erebus has decided to consolidate its operations, predictably opting for the Melbourne factory rather than continuing to rent in Queensland.
The team has also confirmed it is assessing options outside of continuing with its Mercedes engine development programme, but says it will continue to run two cars in V8s.
"Our fans, sponsors, team, and drivers deserve that, and it's my responsibility as the team owner to provide the most competitive package available," said Erebus boss Betty Klimenko in a statement.
"With this in mind we have decided to relocate the V8 business to our Melbourne-owned premises. It makes commercial sense as the team has been renting the QLD-based facility.
"This is a delicate time as we restructure and consolidate in an effort to consistently be more competitive.
"We have had to identify and assess all areas of the business to maximise performance.
"We are in discussions with other engine suppliers.
"Racing has dual purposes and as much as I love motorsport the primary objective is to be competitive on track."