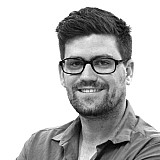 Ash Walsh's Erebus Motorsport V8 Supercar will carry new backing from Wendy's for the remaining Australian rounds of the 2015 season.
The fast food chain will take over title sponsorship of the #4 Erebus entry, with a four-round deal in place.
The striking pink livery will make its debut at this weekend's Bathurst 1000 – where Walsh will share the car with rookie Jack Le Brocq – and also be used on the Gold Coast, at Phillip Island, and at the season finale in Sydney in December.
"Real men wear pink, don't they?" said Walsh.
"Seriously though, it's fantastic to have the support of Wendy's for Bathurst and the remainder of this year. It's the company's first time involved in V8 Supercars so hopefully we can give them a taste of what it's like and have a strong weekend on the track.
"The car looks great and I know the guys here at the workshop have been working right around the clock to have it ready in time for Bathurst.
"I know the Wendy's pink is certainly going to turn a few heads up on top of The Mountain."
The Wendy's deal is the second new major sponsor signing inside the last week, the team having recently signed Australian lubricants company Penrite Oils as the title sponsor for Will Davison's car.
"Erebus is excited with our new partnership with Wendy's, it brings a fresh feel to the field and shows that it is not all oil, trucks and energy drinks," said team owner Betty Klimenko.
"They bring a new and fresh outlook to the sport and like myself, think outside the box.
"This partnership marks a new way of partnering for the sport and I hope other companies that are not usually involved with V8 Supercars follow Wendy's example and take the plunge. It is so worth it and it's a sport the whole family can enjoy."