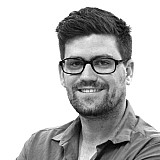 Dunlop Series regular Aaren Russell has been signed by Erebus Motorsport for the 2016 V8 Supercars season.
Russell will join David Reynolds at the now Melbourne-based squad, and will bring the support of Plus Fitness and Go Karts Go, his two major backers from his family-run Dunlop Series programme.
The deal comes after Russell made his main series debut at last year's Bathurst 1000, where he and brother Drew teamed up in a privateer wildcard entry.
"This is an amazing opportunity, it still feels surreal," said Russell.
"It really makes all of the hard work and sacrifices we have made as a family over the years worthwhile.
"[This year] will be a year of learning for me. Racing at the Bathurst 1000 last year was an eye-opening experience."
According to Erebus owner Betty Klimenko, Russell's family roots in the sport make him a perfect fit for her team.
"Having Aaren join us this year will be fantastic," said Klimenko.
"He comes from a family-based motorsport business and it's wonderful to see his whole family involved.
"Supercars is about family, fun, and of course, racing to win!
"We look forward to helping Aaren achieve his goals."
There is still no official announcement as to whether Erebus will continue with its Mercedes-based hardware in 2016, or make the much-touted switch to a customer Holden programme.