Subscribe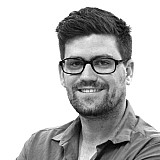 Erebus Motorsport will call on its remaining test day at Winton next week, just days out from the season-ending Supercars round at Homebush in Sydney.
The Melbourne-based team has a test day up its sleeve after a rain-out back in June, which means it has one more opportunity to get some miles on its lead Commodore before the season comes to an end on the streets of Homebush on the first weekend of December.
According to driver David Reynolds, the focus of the test will be front suspension.
"We have some new front-end suspension concepts that we want to test, for 2017 but also possibly Homebush," Reynolds said.
"It will give us a better idea heading into next year, and it also gives us an opportunity to try a bunch of things that we really don't get to try at the track.
"[New engineer] Al [McVean] and myself haven't had a test day together, we've just been turning up to race meetings and trying to tune the car once we're there."
Reynolds added that the test comes at an opportune time, given that the team has enjoyed an upswing in form throughout the second half of the season.
"It's been a really good year; we've had some good results and some bad results, but the general trend over the last couple rounds has been onwards and upwards," Reynolds said.
"We've learnt a lot, even myself, I've learnt more this year than I have in the last five years.
"We don't have a ginormous team of engineers trying and building new things; it's all just done through Al, Mirko [De Rosa], and myself, and [General Manager] Barry [Ryan] is still involved.
"It's all methodical and nothing is outlandish."
Single car for test
Ryan confirmed that the team will only run Reynolds's #9 Commodore at the test, with Shae Davies's #4 entry not set to take part, as the test falls right during preparations for the Homebush round.
"Testing one of your cars on the way to a race meeting is not the perfect situation but this break has allowed us to put some pretty strong options together," Ryan said.
"We have developed parts that we want to have a look at and get some miles on, then we can make the call whether that is the direction we will head.
"The test will be very constructive and methodical; our entire team has been working very well together and Dave's enthusiasm to build towards having a better package inspires everyone to work hard."