Subscribe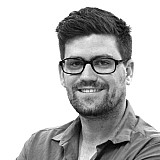 Erebus Motorsport has confirmed that it will field Holden Commodores in V8 Supercars this season, rather than its Mercedes chassis.
In a move that has been rumoured since the end of the last season, Erebus will ditch its Mercedes-based chassis and engine package and field Walkinshaw Racing-built VFII Commodores for David Reynolds and Aaren Russell instead.
"Holden has proved its competitiveness in the sport again and again," said Erebus owner Betty Klimenko.
"Erebus has experienced success, but with the switch to Holden combined with our experienced team personnel in Barry Ryan and Campbell Little, and David Reynolds behind the wheel, we have every chance to win more often."
The switch means an end – for now at least – for the Erebus-built E63 AMG Mercedes chassis that the team has used since 2013.
Reynolds backs move
New-for-2016 signing David Reynolds says he backs the decision to run Commodores this season.
"I made my V8 Supercars debut in a Commodore, but since I last raced a Holden the series moved into the Car Of The Future era," Reynolds said.
"Since then, the VF Commodore has proven to be the car of choice and I see the change to Holden as a positive for Erebus Motorsport.
"I'm looking forward to getting back behind the wheel of a Commodore and together with Erebus growing a strong relationship with Holden."
Reynolds has a long history with Holden, having made his V8s endurance debut with Paul Weel Racing back in 2007. He then drove Commodores full-time for Walkinshaw Racing and Kelly Racing, before switching to a Falcon in 2012.