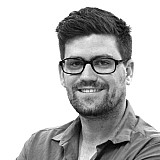 V8 Supercar team Erebus has strengthened its technical staff with the signing of Campbell Little and an enhanced role for Barry Ryan.
Little was a crucial part of Triple Eight's success in its early V8 Supercar days, before leaving the team to take a technical role within the V8 Supercars operation itself.
He has since worked for Ford Performance Racing, Dick Johnson Racing and LD Motorsport.
Little will now take on an exclusive consultancy role for Erebus, working closely with team manager Ben Croke and technical director Wes McDougall.
"I'm really excited to be working with Erebus and the prospect of helping the team's continued growth and improvement," said Little.
"It's a team that boasts some great people, resources and lots of potential.
"All the right ingredients are here, it's all about making sure we get the best out of everything and everyone to ensure the team is capable of competing consistently at the highest level."
Ryan, meanwhile, has moved into a more enhanced role within the team, which will see him have a bigger role in V8 Supercar operations along with his work for Erebus' GT, V8 Ute and Academy programmes.