Get alerts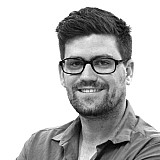 Team owner Betty Klimenko points to successful Perth weekend as a turning point for Erebus Motorsport.
The team enjoyed an incredibly successful weekend in the west, the highlight being Will Davison's surprise win in Sunday's 200 kilometre V8 Supercars race.
And Erebus' success was limited to V8 Supercars; through the team's Academy programme, with Adam Marjoram finishing second for the weekend in V8 Utes, and Jack Le Brocq doing likewise in the Dunlop Series, career-best results for both young drivers.
"To have three drivers on the podium in three categories all in the one day was a fantastic achievement for the team," said Klimenko.

"It's exactly what we set out to do when we started Erebus Motorsport, so I think this weekend was a real coming of age for this team as a whole.

"I'm so proud of Will, and also of what Jack and Adam achieved over the weekend. It's great to see the young guys developing through the Academy."
Consistency the next step
The team's CEO Ryan Maddison agreed that Sunday's results were fantastic for team morale, but that achieving them on a consistent basis was the next challenge.
"It's really pleasing to see genuine consistency in our results in all categories," said Maddison.

"A lot of hard work has taken place to get to this point and these type of results are reward for that effort.
"The challenge for us now is to continue to back it up on a consistent basis throughout the year."