Subscribe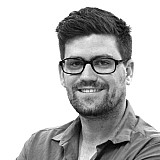 Paul Dumbrell will replace the injured Nick Percat at LD Motorsport for the remainder of the Phillip Island weekend.
Percat came in to the Phillip Island round under an injury cloud, after an infection in his foot saw him hospitalised last week.
He completed both practice sessions yesterday after being given the all-clear by medical staff, but has since decided to step out of the car to concentrate on his recovery. He will be replaced by Paul Dumbrell – brother of team owner Lucas – for the remainder of the weekend.
"Unfortunately I won't be taking part at Phillip Island as a result of the injury to my right foot," Percat said.
"I can't thank Lucas Dumbrell Motorsport enough for giving me every chance to race this weekend, and allowing me to run in practice before making my decision.
"While it will be hard to watch on from the LDM garage, I know Paul will do a great job in my #222 Commodore."
While Karl Reindler had been pencilled in a Percat's replacement should he not race, Lucas Dumbrell said the opportunity to put his brother in the car was one he couldn't miss out on.
"Nick started to feel unwell and he made the call at 10:30 that he didn't feel up to racing, and by chance Paul was on his way to Phillip Island to support Triple Eight, and I thought why not put him in the car – what did I have to lose?
"It was purely because the opportunity came up and it was too good to pass on. We've already spoken to Karl about doing the enduros next year, and if Paul wasn't on his way down here then Karl would have been in the car.
"Realistically I don't think Paul would ever do enduros for me, so it was the only opportunity to have him drive for me.
"Its such a unique and special opportunity to have my brother race for me before he hangs up the helmet."