Get alerts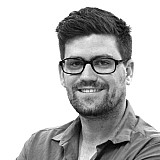 Simona de Silvestro says every lap in a V8 Supercar is a learning curve, as the preparations for her Bathurst 1000 debut hit top gear.
The Swiss driver yesterday completed a two-day test at Winton in central Victoria, which gave her a first taste of the FG X Falcon racer that she and Renee Gracie will share at this year's Great Race at Bathurst.
It will be both de Silvestro's first Bathurst 1000 start and first V8 Supercar event, while Dunlop Series regular Gracie has V8 miles, but hasn't competed in the 1000 before.
According to de Silvestro, the focus of the Winton test was on learning the unique style required to get the best out of a V8 Supercar.
"It's not like when I get my in my IndyCar; I know what I need to do to be fast, and get those things to worked out," he said.
"Every time I'm in the [V8] I'm learning something. Hopefully by qualifying, [at Bathurst], I'll be pretty gelled in to have a really good race."
Everything is different
After her first real laps in a full-blown V8, de Silvestro says there is really no comparison between the open-wheelers she is used to racing and the big, heavy Falcon.
"The V8 Supercar compared to the IndyCar is way different," she said.
"They move around so much more. They're really powerful, just everything about them is different. You can see less outside of the car so there are lots of things to get used to.
"But so far, so good. We're getting there but there are big steps forward to come."