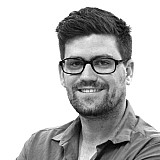 Simona de Silvestro will race a Nissan when she joins the Supercars field as a full-time driver next season, after inking a multi-year deal with the factory squad.
As reported by Motorsport.com last month, the Swiss driver's options had boiled down to Nissan and Prodrive Racing, with Nissan – the team she raced for at this year's Bathurst 1000 – the favourite to win her services.
It's now been confirmed that the championship's first full-time female driver will indeed race for the factory Nissan squad from next season onwards, signing on to the Kelly Racing-run outfit with a multi-year deal.
According to de Silvestro, that the team has genuine factory backing was crucial in her decision.
"I think the biggest thing is being a factory driver," she said.
"It's great to have the trust from Nissan Motorsport to give me the chance to drive for them.
"I really enjoyed driving for them at Bathurst, I really enjoyed the car, so there were a lot of things I really liked. And the team as well, it's a great team, you see there's a lot of potential in the team. So working with them hopefully will bring a lot of success.
"My expectations for next year [are that] I think it's going to be a pretty big challenge for me. Like I've said before, most of my career has been in open-wheel [cars].
"The Nissan Altima was feeling pretty great at Bathurst, so I'm sure at the other tracks I'm going to be able to adapt a lot quicker. Learning the tracks and working with the team will be a big challenge but I'm looking forward to it."
According to team boss and part-owner Todd Kelly, bagging de Silvestro's signature is a big coup for Nissan Motorsport.
"This is a big day for Nissan Motorsport," said Kelly.
"Simona's performance at Bathurst this year was outstanding. You could see in the data the amount of potential in Simona.
"To have built a race team that can attract a driver of Simona's international experience is a testament to the hard work of everyone here at Nissan Motorsport. I have been racing in Supercars since I was 17 years old and I've only really worked with cars from this category, so it's great to now have someone who has experienced motorsport from all around the world.
"It's exciting to be able to compare how we do things here to what Simona has experienced elsewhere."
De Silvestro will make her competitive debut as a full-time Supercars driver at the Clipsal 500 next March.
Wood on the move
De Silvestro's signing is bad news for Dale Wood, who will need to find a new home for the 2017 Supercars season.
Wood, who replaced James Moffat in the fourth Altima at the beginning of this season, is already confirmed as the driver who will make way for de Silvestro.
"It has been a pleasure having Dale as part of our team this season," said team co-owner Rick Kelly.
"Dale has been a great contributor to our progress throughout the season and has been an ever-present positive personality within the team.
"Todd and I, as well as the entire team are very thankful for his efforts and we wish him all the best for the future."
Michael Caruso is already confirmed to be staying with the squad, with the Kelly brothers expected to race the other two cars.