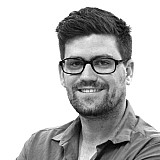 Simona de Silvestro won't rule out a full-time switch to V8 Supercars in the future, having got a taste of the series during her Bathurst 1000 cameo back in October.
The Swiss IndyCar star teamed up with Renee Gracie in an all-female wildcard entry for this year's Great Race, de Silvestro putting in some particularly impressive performances across the weekend, given that it was her first time at Bathurst, and her first time in a touring car.
While a Bathurst return is on the cards next year, the original wildcard deal running for two years, di Silvestro says there is a chance she might make a more permanent move down under in the future.
"We're keeping our ears open to see what happens," she told Motorsport.com.
"Open-wheelers is still what I want to focus on, but you never know. I really enjoyed [Bathurst], Australia was awesome too.
"I was surprised at how much fun the car was to drive, and how competitive the series is. That was really cool. You never know what happens, so maybe in the future. Australia isn't a bad place, for sure."
She is unlikely, however, to stray much beyond Bathurst 1000 appearances before making a more full-time commitment.
"I think if I wanted to do more races, I would need to do some more testing beforehand," she said.
"It's a little bit tricky. If I made the decision to go and do that, I'd want to be fully focussed on it. It's not something that you can do just on the side. It's a full commitment, and right now Formula E is my commitment.
"But it's always worth keeping your eyes and ears open."
Tick off the bucket list
Regardless of what her future holds, de Silvestro says her Bathurst outing this year was a "bucket list thing to do".
"It was an awesome experience," she said.
"Just driving the V8 was pretty challenging. The car is pretty amazing to drive, really powerful. They are fast, I didn't know they were that fast.
"Especially going to Bathurst, it was really cool. The track is amazing, it's a real bucket list thing to do."
She also says that she was frustrated with her progress across the weekend, despite impressing the paddock with how quickly she adapted to the unique circuit.
"It's funny, I got to within a second and a half and I was really frustrated with it! And the team was saying 'that's really good for your first time here'," she added.
"You always want to be right there where the other guys are, but it was okay. I had no experience in a closed car, and I think the V8s are one of the most difficult cars to get your head around.
"It was a really cool experience. I learnt a lot; every time I was in the car we were going quicker, and with the track there are so many little things that make a huge difference there."