Get alerts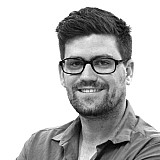 Will Davison says his Barbagallo Raceway victory was the sort of race dreams are made of.
Davison, now in his second year with Erebus and its ambitious V8 Supercars programme, took a surprise win in Western Australia thanks to a mid-race safety car and some clever strategy across two different tyre compounds.
The safety car, coincidentally caused when Davison's team-mate Ash Walsh spun at turn six, put Davison in the box seat with his hard-hard-soft strategy, and ultimately led to him becoming one of the few drivers to have won in three different makes of V8 Supercar.
According to Davison, the afternoon was like a dream.
"It's very, very special for the team, and for myself" he said.
"It's been a big move to come to Erebus, and I won't lie to you, you do wonder when you're going to win again. This is pretty darned special.
"It was one of those perfect races. It wasn't a sprint race, it was a real enduro, long stints, big strategy, massive team effort, you needed all your ducks to line up today. And I couldn't believe it when we popped out in that position.
"It was a very rewarding, very sweet race. They're the races you dream of."
Smooth and steady wins the race
With Craig Lowndes taking better track position into the last stint, and both drivers at a similar level in terms of tyre wear, Davison says it took a lot of discipline to keep the car straight as he hunted down 99-time race winner Lowndes.
"The whole race I could see CL, and I knew if stayed with a similar gap to him, I was doing alright," he said.
"I counted it on the last safety car. I thought 'this will be good if we can make these tyres live'. I didn't want to get sucked into any games with Chaz [Mostert], because he was pushing hard to try and stick with CL, and we were managing our pace.
"I couldn't believe when I started seeing CL have some big slides with about five or six to go. That drew me to go even smoother, to nurse that tyre. I know what it's like when you hit that cliff, there is nothing you can do. I just drove really smooth.
"I'm one of CL's biggest fans, and I have a lot of respect for him sitting on 99, but you don't feel sorry for someone sitting on 99 race wins."