Get alerts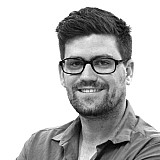 Will Davison says he had interest from both home and abroad if he couldn't have found a permanent home on the Supercars grid for the 2018 season.
The star driver was facing an enduro-only programme for next season after struggling to find a new full-time deal after parting ways with Tekno Autosport's.
However, a deal with the new 23Red Racing squad proved to be a last-minute saviour for Davison.
Speaking in an exclusive interview with Motorsport.com, Davison said that had the 23Red deal not come together he was fielding some fascinating calls regarding both Supercars enduro drives and other programmes outside of Australia.
"You'd be amazed at who I was on the phone to, and what options I had to fill my year next year," he said.
"It was always my number one priority to stay in Supercars, and that's come about. But from the brief conversations I had there was some cool stuff as an enduro driver, and other things not only here but overseas.
"It was an interesting period.
"It's nice to know all that will be here post-career. And if that's in two or three years, I'll be mentally prepared for that, to go and be a co-driver against the new young hot shots. We'd all love an extra shot at winning the Peter Brock Trophy as a co-driver, that's something I love to think I've got ahead of me."
For more with Will Davison, check out the full Q&A.