Get alerts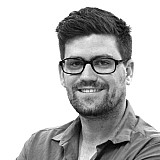 Will Davison will have two-time MotoGP champion Casey Stoner's physiotherapist on-hand for the remainder of the Phillip Island Supercars weekend, as he manages a fracture in his back sustained last time out in Tasmania.
There was a question mark over whether the Tekno driver would be fit enough to race this weekend, after fracturing a bone in his back during his horror smash in Symmons Plains a fortnight ago.
After being given the medical green light earlier this week, Davison completed his cockpit exit test an hour before the first practice session today, and then completed both sessions with the aid of additional padding in the seat and a mild dose of pain medication.
And later this evening Jeremy Cross, physio to stars like Stoner, is set to arrive at Phillip Island to help Davison through the two gruelling 250-kilometre races coming up.
"Jeremy looks after Casey Stoner and travels to testing with him, as well as Adam Scott the golfer, so he's a top physio," said Davison.
"We'd been working together a little bit before this, but nothing serious. After this injury I've started seeing him; he's treated me the last few weeks, so it's good to get him here. He'll make it even better for me."
In terms of pain during today's session, Davison said it was noticeable but manageable.
"Nothing excruciating, it's bearable," he said. "I wasn't expecting it to be like in a lounge chair and not feeling a thing. I can certainly feel it a bit.
"I played around with some different kidney belts, but it's a fine line between tightness and support."
Despite promising signs today, he conceded that more dramatic pain-relieving methods will be required for the races.
"I'm trying to minimise [the medication]," he said. "I didn't do any local anaesthetic today, but I might tomorrow.
"I'm taking some pain killers, and Doctor Carl [Le, Supercars doctor] asked me if I wanted more and I'd said I'd rather not. I'd rather try an anaesthetic tomorrow.
"We're just working through it, and I'm trying to take as little as possible – and Carl is supportive of that. I'd rather feel it and be alert and awake, not groggy.
"I've done a bit of research, and it's a six-, seven-week recovery. It's as good as it gets in terms of fracturing bones in your back, there shouldn't be too many complications, but it's not a two-week recovery. It'll be six or seven weeks before I'm running or doing anything like that.
"I've looked at it and I've seen NBA players, I've seen footy players have competed a week later with local anaesthetic and medication. We're a unique sport economically, so you've got to be careful.
"But I"m not being unrealistic, the team have been supported, and we're just taking it step by step."