Get alerts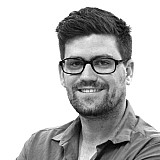 Will Davison says Malaysia is the perfect place for V8 Supercars to focus its international expansion, following yesterday's announcement that the category will headline a street race in Kuala Lumpur.
V8 Supercars has signed a four-year heads of agreement with the organisers of the KL City Grand Prix, which will hinge on a demonstration run at this year's inaugural event in August. If all goes well, V8s will headline the category from 2016 onwards.
The Malaysian event is V8 Supercars' first foray into racing outside of Australian and New Zealand since its Austin round back in 2013.
Sponsors happy with the move
Davison, one of the five drivers that will be heading to KL this year for the demonstration run, says the decision to target Asia is a smart move on V8 Supercars' behalf.
"There will be neigh-sayers, but I think it's a no-brainer," he told Motorsport.com.
"A lot of our partners operate in that part of the world, so it's very relevant to a lot of the sponsors involved in the category. We've already got a lot of good, positive feedback. It's got to be viable, and I think it will be very beneficial for the series.
"V8s has battened down the hatches the last couple of years, but there's always been room to do some overseas races, it was just about finding the right situation.
"I get asked a lot when I go overseas where we are racing, so I think in terms of our international credibility it did our category a lot of good when we went to the Middle East and to America. It put us on the global map a little bit.
"We have a lot of eyes on us now. You don't want to lose that momentum that we had gathered internationally, but at the same time it needs to be a viable business move. It's good timing."
Layout set to suit V8s
Davison added that, having looked at the video of the circuit's layout, he expects it to suit the V8 Supercars style of racing.
"It's a bit hard to tell in detail from the video, but it looks quick," he added.
"It seems like it's got a good mix of straights with kinks, and then hard braking areas into 90-degree corners. Our cars like 90-degrees corner, it's generally good for overtaking. And the backdrop looks sensational.
"It's obviously been modelled on the Singapore street track. Any street track is exciting for a driver."