Get alerts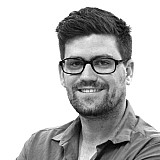 The Northern Territory government has admitted it will investigate the possibility of turning its successful V8 Supercars event at Hidden Valley into a night race in the future.
V8 Supercars has made no secret of its desire to have at least one night event on its schedule, with the view to having a share of the prime time TV figures, similar to what NASCAR does in the US.
The issue has always been finding a circuit willing to invest the money to install a lighting system suitable to stage and broadcast an event at night.
However, Hidden Valley could be the answer, with Northern Territory chief minister Adam Giles admitting that the local government is looking into what it would cost.
"We're trying to identify what the cost might be," Giles told the NT News.
"There's potential to bring more [money] to the Territory [if we host the event] at night.
"It would be more about the exposure we'd get from around the country and from Asia and being able to showcase Darwin over that weekend with the advertising.
"Darwin has always been the leader in V8s in the country; whether it's been concerts at the V8 events, or setting up public transport for the V8s, we've always been a market leader. Now we're looking at the next step."
Money the deciding factor
Giles went on to say that, while he was open to bringing a night race to Hidden Valley, it would only go ahead if the dollars and cents add up and it is worthwhile for the taxpayers.
"There has to be a certain standard of light quality for broadcasting purposes," he said.
"It's only very early investigations with working out the cost, quality, logistics, and making sure there's a return on investment from the taxpayers' point of view.
"It might be seen as a far-fetched idea, but we're keen to have a quick look and get an estimation. We want to make sure we're adding value to the tourism industry."
The NT government has prior form when it comes to investing in the Hidden Valley venue, having recently had the entire circuit resurfaced, and also pledged a further $8.05 million for upgrades to the water, power and corporate facilities.