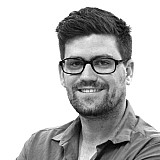 This weekend's V8 Supercars round in Darwin could be crucial to Mark Winterbottom's title charge, says the Prodrive Racing Australia driver.
Winterbottom holds a slender 12-point lead over Triple Eight's Craig Lowndes heading into the Hidden Valley weekend, with 300 points on offer across the three races in Darwin.
The good news is that Winterbottom and PRA head to the Top End with momentum, having won four of the last six races, and only finished outside the Top 10 twice in 12 races this season.
Winterbottom, however, says the key will be keeping that momentum going after a five-week break in the schedule.
"Before we had the five weeks off we had a pretty good run, and we want to carry that form over," he said.
"It feels like you lose a bit of momentum with the way the breaks are, but hopefully if we start strong again here and have the next three events strong, and obviously Darwin's one of them, it keeps our championship on track."
New surface a positive move
Winterbottom added that, with a brand new surface, Hidden Valley will take its place as one of the best circuits on the calendar.
"The new track surface is going to make it a bit different, but I've always thought that if Hidden Valley was re-surfaced it would be one of the best tracks," he said.
"It's the one track that really puts back in, and to re-surface a track is a big amount of work so it's going to be cool to see what it does and see how much grip we've got."