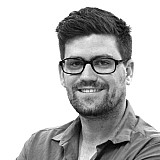 Dale Wood has been signed to replace James Moffat at Nissan Motorsport for the 2016 V8 Supercars season.
The 32-year-old made his full-time debut in the category for Brad Jones Racing in 2014, and stuck with the Albury-based squad for the 2015 season.
He will now make the step up to a factory seat for 2016, signing on to replace Volvo-bound James Moffat in the #99 Nissan Altima for next season.
Wood has a history with the Kelly-run team, having raced at a Kelly Racing Commodore for the first half of the 2009 season, before being signed as an enduro driver for the team the following year.
He comes into the Nissan drive with a best finish of third at Winton last year, and a best qualifying result of third at Bathurst, also last year.
"We consider Dale to be a driver that hasn't yet reached his potential and look forward to working with him to achieve that," said team boss and lead driver Rick Kelly.
"He has the raw speed to be able to achieve results. After all, you don't get a podium in this game, or qualify third at Bathurst, by accident.
"When we signed James Moffat to our team at the start of 2012, it was a similar situation in that we saw him as a driver who, entering his third full-time season, had the potential to achieve strong results in the right environment.
"James went on to score his first podium and win, his first pole position and his first Bathurst 1000 podium with our team. We believe that the same opportunity and potential now lies ahead of Dale as he enters what will be his third full-time season in the V8 Supercars Championship.
"It is also nice to have Dale back as a part of our team after he put in so much work behind-the-scenes as we worked to establish our team in 2009."
Nissan deal an "important step"
"It's such a competitive environment in this sport and it takes a few years to find your feet. I see this as an important step in my career to move up the grid and help develop myself as a driver," added Wood.
"The last two years have been spent learning and understanding the category and familiarising myself with all the circuits we go to. Knowing Rick and Todd quite well, I see this as a great environment – to not only help me achieve what I want with my driving but to also bring results to the team.
"I've watched Nissan since they joined the category in 2013 and there is no manufacturer that is as active within the sport. So to be able to join the team now is very exciting."