Subscribe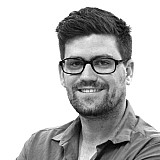 Australia's first ever Dakar winner Toby Price has his eyes firmly set on a V8 Supercars test.
Price, who won Dakar this year on a Red Bull-backed KTM, had his first taste of V8 Supercar machinery at last weekend's Clipsal 500, where he was given a passenger ride alongside Shane van Gisbergen.
And that whet his appetite enough to get him on the hunt for a V8 test. The likeliest option; a test in a Red Bull Racing Australia Commodore.
"That would be the ultimate goal, right there," Price told Motorsport.com.
"I went for a spin with Shane on Friday afternoon [at Clipsal], and the guy is an absolute animal behind the wheel. He let me change a few gears, so I could see what it's like. I was a little bit concerned about that, I didn't want to over-rev the motor because that's his race car! But it was very cool to do something like that.
"The guys at Red Bull are going to try and line up a drive in a V8 Supercar at some point in the near future, so we'll se what we can do it. It would be a whole different world."
Four wheel switch on the cards
While hardly a short-term project, Price also admitted that he'd like to add a four-wheel Dakar trophy to his collection one day.
"My life hasn't changed massively [since the Dakar win], but it's changed in good ways for me," he added. "It's opened a lot of doors.
"Hopefully if we can get a couple more wins at Dakar that might lead to something like driving a car at Dakar with the Red Bull team or something like that."
Super Trucks outing a "bad arse" experience
Having made his Stadium Super Trucks debut at the Clipsal 500 in 2015, Price came back for more SST action on the streets of Adelaide this year.
According to Price, it started as a chance meeting with Robbie Gordon back at last year's Dakar – and built up to a podium finish at Clipsal last weekend.
"I got a bit lucky. After I finished third at Dakar on my first go in 2015, I met Robbie Gordon," Price explained.
"He put a bit of faith in me and said 'I need you in one of these cars, let's see what your can do.'
"Last year it was a big learning curve, but this year I feel a lot more comfortable. To come from a Dakar win, to driving in an SST, is pretty bad arse. I'm happy with it."
"It definitely wasn't an easy transition. It's a massive switch to go from two wheels to four, but we're just trying out best.
"I'm still learning what the truck can do and what its limits are, but I'm finally getting to the point where I can do fairly comparable lap-times to the guys that drive these things all the time.
"I can't expect to dish it right up to them, but I wanted a podium in Stadium Trucks, and I've finally done it."