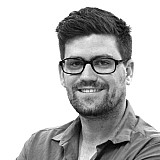 The TeamVortex Commodore that Craig Lowndes will race in V8 Supercars this season has been officially launched.
Lowndes will switch to a third Triple Eight-run car for the 2016 season, running under the Caltex-backed TeamVortex banner.
That means a shift away from the Red Bull colours he has been racing with since the beginning of the 2013 season, with the Vortex livery revealed for the first time today.
There was also confirmation of how Lowndes's engineering team will be structured for the coming season.
After it was announced on Monday that his 2015 engineer Grant McPherson will be shifted over to Shane van Gisbergen's car for this year, it has now been revealed that Frenchman Ludo Lacroix will head up the engineering on the #888 Commodore.
It has also been confirmed that veteran co-driver Steve Richards will once again team up with Lowndes at the three endurance races, the pair looking to defend their 2015 Bathurst 1000 title.
"I couldn't have asked for a better team around me heading into the 2016 V8 Supercars Championship," Lowndes said.
"Both the team and I have a brilliant relationship with Caltex, so I couldn't have been happier when I found out I'll be driving the TeamVortex Holden.
"I'm really looking forward to getting on track and getting the 2016 season started at the Clipsal 500. Hopefully Steve Richards and I will be able to bring home the Bathurst trophy again later in the year, and really give Caltex and all our other sponsors a debut season to remember."