Get alerts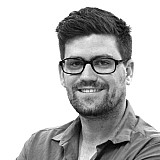 James Courtney says Garth Tander was right to defend when the Holden Racing Team drivers went head-to-head on Sunday in Townsville, even if it did cost him a chance to fight for the race win.
Courtney and Tander's team-mate relationship has hit a rough patch recently, following heavy contact between the pair at the last two rounds at Winton and Darwin.
The pair went head-to-head again during Sunday's race in Townsville, scrapping over third place for several laps late in the race before Courtney barged past Tander, knocking him off the podium.
With Courtney having the fastest car late in the race, and Tander not making it easy for his team-mate to get past, questions were asked post-race whether or not Courtney could have potentially challenged Mark Winterbottom for the race win had Tander let him through earlier.
Courtney, however, says Tander was right to defend his position so forcefully, and that he wasn't upset about losing crucial time behind his team-mate.
"We're going to race hard," said Courtney.
"We're both really competitive blokes, and wanted that podium position.
"Everyone is there to compete. I don't have anything against [Tander], he's got his own race to race as well. I would have done the same."
Courtney also downplayed the friction between he and Tander, adding that there aren't any problems between the pair.
"Not at all," he said. "We were just racing. We weren't driving into each other, we're racing hard but firm.
"None of us went off, so it was fine."