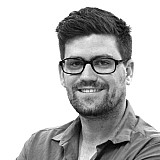 James Courtney has been cleared to fly to Bathurst, as he continues his race against time to be fit for this weekend's Bathurst 1000.
The Holden Racing Team star was injured back in August, after being struck be debris sent flying by a Navy helicopter that was hovering too low over the Sydney Motorsport Park pit-lane.
Courtney suffered multiple rib and lung injuries, which ultimately sidelined him for last month's Sandown 500.
While it is not yet confirmed whether or not he will be fit enough to race at Bathurst this weekend, his chances have been given a boost by the fact that he has now been cleared to fly. That means he can at least travel to Bathurst, and is due to arrive at The Mountain tomorrow morning.
Motorsport.com understands that a final decision will be made once he's arrived, and that he'll be given right up until the beginning of the race meeting on Thursday to make a final call on whether he'll take part or not.
Ingall ready if needed
Should Courtney not be fit for the 1000, Sandown Super Sub Russell Ingall is ready and raring to go.
As part of the announcement of the second of its special Star Wars liveries last week, HRT confirmed that Ingall would once again be the man to drive alongside Jack Perkins if Courtney isn't ready to make a return to the cockpit.
The racer-turned-TV-presenter has been given official clearance from Fox Sports, and says he is ready if needed.
"I've been cleared and I'm ready to race if I get the call,'' Ingall told news.com.au.
"I have been preparing as if I was going to race and now I'm just waiting to see what happens with James."