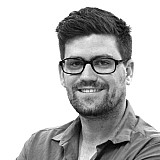 Erebus Motorsport has confirmed that Will Davison will leave the team at the end of the 2015 season.
Rumours surfaced at Bathurst that Davison was looking to leave the team at the end of his second season, despite having two more years to run on his contract.
Those rumours have now been confirmed, with Erebus Motorsport releasing a statement this evening explaining that Davison is on the way out at the end of the season.
"In a mutual agreement between both parties, Davison will fulfil his existing contract to the team for the remainder of this year's championship before moving on at the end of the year," read the statement.
"Erebus Motorsport and Davison are committed to finishing the year strongly in the Erebus Penrite Racing #9 car at the remaining championship rounds on the Gold Coast, New Zealand, Phillip Island and Homebush.
"Erebus Motorsport and Davison have enjoyed a two-year association which netted a memorable victory in Perth this year and a podium in Townsville last year.
"Erebus Motorsport is currently exploring its options to fill the vacant seat for next year and beyond."
Davison's destination is likely to be Tekno Autosport as a replacement for Will Davison, while the Erebus seat may well go to David Reynolds, who is yet to re-sign with Prodrive.
The news is the second of its kind today, with Volvo having earlier confirmed that David Wall will not race for the team full-time in 2016.