Subscribe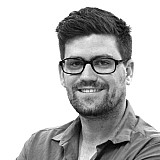 Dean Canto will race for Erebus at Phillip Island this weekend in place of Ash Walsh, a move the team says has been made with the aim to speed up development.
Canto, who raced in this year's endurance races alongside David Reynolds at Prodrive, has worked with Erebus before, driving for the team in a GT3 Mercedes at the Bathurst 12 Hour back in February.
This weekend will be his first outing in one of the team's E63 V8 Supercars.
"When I was approached by the team to see if I could help out at Phillip Island I grabbed the chance," said Canto.
"As a racecar driver, you jump at the opportunity to get into a car so I was more than happy to help out and do my bit.
"I've worked with [general manager] Barry [Ryan] at the 12 Hour, and with Campbell [Little] in the past, so there are a few familiar faces at the team which is always good.
"It's an opportunity to help out the team and Ash, but also it works both ways, and I'm happy to be in a racecar for the weekend."
According to Ryan, the decision is based on Canto's experience.
"In order to operate at the highest level in this series, there can be no substitute for hardened race miles which was key to selecting Canto," said Ryan.
"We are working with Ash to improve results both for him and for the team."