Get alerts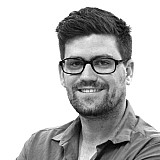 Walkinshaw Racing could move away from Holden and to a different manufacturer in the future according to team boss Adrian Burgess.
Thanks to a realignment of Holden's factory motor racing programme from the end of this season onwards, Walkinshaw Racing will go from being in charge of the Holden Racing Team to being without a full-blown manufacturer deal.
While the team has already committed to running two Commodores next season, a logical decision given both its current hardware and the Walkinshaw Group's ongoing tie-up with Holden Special Vehicles, Burgess told Fox Sports's Inside Supercars that the team is open to running another brand in Supercars in the future.
"Nothing is off the table," he told the show.
"The wider group, with Walkinshaw, we're still firmly and very much aligned with GM. In America and Singapore we're doing a lot of work for those guys, and more work to come.
"So at the moment, we're sticking with Holden, next year we'll be running the Commodore. But in the future, like any business, you've got to look.
"We don't just work with GM, we work with Chrysler and Dodge and a few other brands as well. The time is approaching where we'll need to put our feelers out and see what's out there in the market.
"But if we stay with Holden, we're very happy to stay with Holden."
No hiding from results
Looking back on Holden's decision to switch its factory status from Walkinshaw to Triple Eight, Burgess didn't sugar coat the fact that the disparity in results between the two teams will have played its part.
But he also said that reduced factory backing is an issue that the category, as a whole, needs to address.
"The manufacturer and the global automotive industry is probably the bigger part of it, the downturn in that sector and especially in Australia with the lack of automotive manufacturing going forwards," he added. "For me that was the bigger part.
"But when you then align the two teams, you look at the amount of money they've got to spend going forwards, clearly results then played their part in the decision making process.
"To be honest, if it was myself or Ryan [Walkinshaw] in the same position, you'd have to make the same choice. Ultimately the results did undo us.
"But… that's the world we live in at the moment. Next year there's only six cars on the grid with manufacturer backing. The landscape in Australia is definitely changing.
"For us, we're going to grasp this opportunity. We've got to change our business and change the way we look at going racing. But as a category we need to do that as well, we've got to future proof the whole grid, bot just six cars."