Subscribe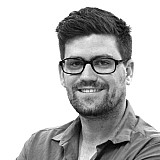 Alex Buncombe says he is targeting the top six in the co-driver race at the Sandown 500 this year, after returning to the seat of a Nissan V8 Supercar at Winton today.
Buncombe turned his first laps of 2015 in the Altima V8 Supercar at Winton today, having missed the co-driver sessions at Queensland Raceway and Sydney Motorsport Park due to his overseas commitments.
With the in-season testing restrictions, today will be the Briton's one and only testing hit-out. His next time in the car will be the Sandown 500 in just under a fortnight, before he returns to Europe for the Nürburgring Blancpain round, and then flies back for the Bathurst 1000.
"Obviously the car is massively different to what I'm used to back in Europe, so it's great to get this test before the first main enduro at Sandown," Buncombe said.
"It's great to get the feel of the car again. I'm feeling really good out there.
"It's been 12 months since I've been out in a V8 Supercar, and it's just so, so different to what I've been used to. We have no driver aids at all inside the car, so you've really got to be patient with the car.
"You can't overdrive the car, especially on this circuit here at Winton. The more you push the car, the slower the lap-time."
After impressing in last year's co-driver race at the Sandown 500, finishing 10th on debut in a V8, Buncombe says he is looking at the top six this time around.
"I'm a little bit more comfortable with the car and the team, I know what to expect, what's coming," he added.
"Last year I had a really good first race. I started P10, and I finished P10 in the race. I was astonished by that.
"I'm hoping to go a little better [this] year, maybe get it up into the top six. You never know."