Subscribe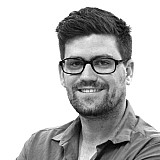 Sebastien Bourdais says the Mount Panorama circuit reminds him of the Macau street track, following his first two days of running in Bathurst.
While the Frenchman came in to the event with some V8 Supercar experience, having raced on the Gold Coast three times, this is his first time at Mount Panorama. And out of all the circuits he's raced at in the past, he says its most reminiscent of the Guia street circuit in Macau.
"It reminds me of Macau, very much," he told Motorsport.com.
"It's the same feel where you start to get comfortable, and then you need to make sure that you don't get too excited."
Slow build-up key
According to Bourdais, he's opted for a cautious approach to learning the wild Mount Panorama circuit. With the walls so close, and the car still relatively unfamiliar given his strong open-wheeler background, keeping the panels straight has been his number one focus through practice.
"The thing is, it's a car that I'm not really accustomed with so I have to be even more careful," he added.
"As long as I feel that I'm getting more comfortable, and I get to a point where I'm fairly competitive by race time, then I'll be okay. I don't need to set the world on fire, I just want to make sure I don't ruin the moment for everybody.
"The last thing I want is to make a big mistake and have to pick the bloody thing up with a truck and be done with it."
There was one hairy moment in today's opening practice, when Bourdais tagged the wall across the top of The Mountain.
"I was starting to feel more comfortable, I was stepping it up. Then I messed up the turning point by a tiny bit, and just clipped the right rear tyre coming down to the fast right," he explained.
"It wasn't even because I had too much speed, I just misplaced the car a tiny little bit. At that point, it set me back a little bit. But I came back towards the end of the session.
"It's all about confidence. I want to give myself time, there is still another session tomorrow. And then it's race time.
"I'll be happy if I can make steady progress through the race, get more comfortable, and finally I'll have decent tyres on the car which will be a nice change."