Get alerts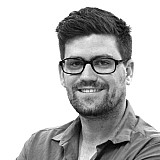 Long-time Brad Jones Racing sponsor BOC will scale back its support in 2017, which will spell the end of a Team BOC car in the category.
The gas and welding brand first joined the series with BJR back in the Super Touring era, before coming back on board in 2004 after the team had switched to Supercars. In 2005 the company became a title sponsor, and has been ever since, sponsoring Jason Bright's BJR Commodore since 2011.
That will come to an end at this weekend's Sydney 500, however, with BOC confirming it will stay on as a BJR sponsor next season, but not as a title sponsor.
"While we will no longer be a naming sponsor in Supercars in 2017 we are very pleased to continue working with and supporting Brad Jones Racing and their team," said BOC's Head of Sales and Marketing Bruce Currie.
"BOC is very proud of our long association with Supercars and Brad Jones Racing and we look forward to the teams' ongoing success on the racetrack in 2017."
"It will be very different not seeing the Team BOC car on the grid in 2017," added BJR owner Brad Jones.
"It has been such a rewarding relationship; BOC have been side-by-side with us over 12 fantastic years in Supercars.
"It is not the end of this relationship by any means, BOC will continue to support us in 2017 and beyond. So you will still see BOC on our cars and you'll see their products in our workshop and at the race track."
The decision comes as Bright leaves the team, set to be replaced in the #8 entry by Nick Percat.
Bright, meanwhile, is heavily rumoured to be taking his Racing Entitlements Contract to Prodrive Racing Australia.