Get alerts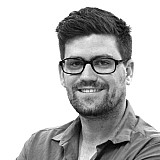 Tim Blanchard's V8 Supercars programme for the upcoming season has been officially launched.
Blanchard switches from Lucas Dumbrell Motorsport to Brad Jones Racing for the 2016 season, taking over the third car from Nissan-bound Dale Wood.
He will race the #21 entry under the Team CoolDrive banner, a continuation of the title sponsorship he received from the Blanchard family-owned company at LDM last season.
But while the livery is somewhat similar to last season, everything else has changed for Blanchard. He will have an almost-new chassis, taking over the 'Alice' Commodore that Fabian Coulthard used in the second half of last season.
And there will be a new engineering combo on the #21 car as well, veteran engineer Wally Storey moving over from Jason Bright's car to share the job with Tony Woodward on Blanchard's car.
"Brad [Jones] and the team have made me feel very welcome," said Blanchard.
"Wally is easily one of the most experienced engineers in the field, so it's fantastic that he is stepping up to work on my car. It shows the team are eager to solidify my spot in the championship.
"I'm going into the season ahead looking to get consistent results. I know it will take time to get to the front so the expectations are set accordingly. I'm looking forward to the challenge the year ahead will bring.
"The cars are competitive, with all of them achieving Top 10 results and podiums throughout the 2015 season. From the feedback I've had, people are excited to see what I can do in the Team CoolDrive car so it's without a doubt that I'm happy to be on board."