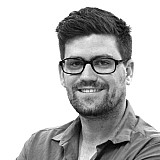 V8 Supercars team Brad Jones Racing will run a car in the third-tier Kumho V8 Touring Car Series next season.
The expansion will mean that BJR is the first team that will field cars in all three divisions of V8 racing in Australia, with three cars in V8 Supercars, three cars in the Dunlop Series, and one in the Kumho Series.
"The thing I like most about the Kumho Series is that it is an opportunity to drive a V8 Supercar without the massive pressures that come from being in the V8 Supercars Championship and Dunlop Series," said team owner Brad Jones.
"It is perfect for someone new to the sport that wants to be a touring car driver rather than going through the open-wheeler route as they can be learning what makes a touring car work from Day 1.
"We are excited to be involved with the Kumho Series. We'd really like to run a car in this category as a stepping stone pathway for a young driver to our other championship programmes."
The driver of the BJR Kumho Series entry will be announced next year.