Get alerts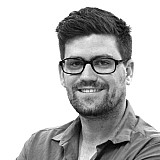 The Mount Panorama circuit took on an unusual look this morning, overnight snow leaving the famous Bathurst circuit blanketed in white.
The unusual Bathurst snow, part of a current cold snap being experienced by south eastern Australia, has become a social media hit this morning, as Australia's most famous circuit has been turned into an Alpine winterscape.
The freezing conditions also meant a slippery start to a Mercedes AMG high-performance drive event currently being held at the circuit, with V8 Supercars drivers Nick Percat and Tony D'Alberto amongst those braving the cold.
Motorsport.com understands that the circuit has now cleared and conditions are drivable again.
While snow in the Bathurst region isn't unheard of, it's rarely this heavy. It's thanks to an antarctic vortex that has been sweeping through the east of the country since last weekend, with snowfall even being recorded in Queensland. In fact, the 'big chill' is likely to bring Queensland's most substantial snowfall in three decades.