Subscribe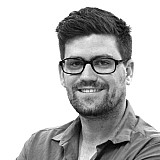 The Bathurst Regional Council has completed the purchase of an 80-acre parcel of land that will be used for a second circuit alongside Mount Panorama.
A deal has been struck between the local council and orchardist Lee Rayner, with the council to take over an 80-acre block of land that sits just east of the famous Mount Panorama circuit
As previously reported, the project is expected to cost around $50 million, with the council itself to tip in $662,000 from next year's budget. In total the council is expected to pay $10 million, with another $40 million to ultimately come from state and federal funding.
While the price of the land hasn't been officially disclosed, it is estimated to be a $4.5 million deal.
"Some of the legalities of the contract for this parcel of land are still in the throws of being sorted out, but saying that, council is confident the sale will proceed following lengthy negotiations with the owners of the land," Bathurst mayor Gary Rush told the Western Advocate.
"The price is undisclosed, but it's 80 acres and now [this] gives council 212 acres in that precinct to move forward with the second track
"I think we will look back in decades to come at the magnitude of this deal in the push to bring the second track to fruition.
"The $15 million in next year's budget is the main item in the $189 million management plan. We anticipate the settlement of this land deal to occur about the same time as the budget comes into force around the end of the month.
"This is huge for Bathurst, I can't stress that enough."