Get alerts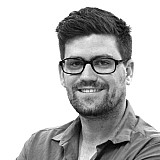 The Bathurst Regional Council is planning to pump $662,000 from its 2015/16 budget into a $50 million project for a second circuit at Mount Panorama.
According to a report by the Western Advocate newspaper, the 2015/16 Bathurst Regional Council budget will include $662,000, which will go towards $15 million required as a first down payment on the $50 million project.
The rest of the $15 million will come from state and federal funding (approximately $14 million), and around $338,000 in borrowings.
"All up it's a $50 million project," city treasurer Bob Roach told the Western Advocate.
"So far there's $20 million on the table, with another $15 million to be included in the 2016-17 budget and another $15 million in the 2017-18 budget," he said.
"Of the $50 million, council is looking at investing $10 million with the other $40 million being shared from further federal and state government grants, possibly a 50/50 arrangement."
In other Bathurst news, today marks the 200th anniversary since the city became the first inland settlement in Australia.