Get alerts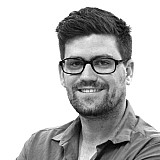 An impressive stint from Paul Dumbrell in the #1 Commodore was the story of the third hour of the Bathurst 1000.
Triple Eight's strategy has seen Dumbrell have to go up against regular drivers Fabian Coulthard, Craig Lowndes, and Shane van Gisbergen. But the co-driver has stood firm, and three hours in leads Coulthard by over 13 seconds.
Lowndes currently sits third, making it a Red Bull 1-3, while Shane van Gisbergen is currently fourth.
Briton Oliver Gavin had a trip in to the wall at Forest's Elbow on Lap 55, after copping a hit from behind from Will Davison. The incident left the #222 with damage, Davison with a drive-through, and two drivers disagreeing on what happened.
"It's super frustrating," said Gavin.
"We had a pretty good racecar, I was just going through the motions and wanting to hand it back to Nick. We were running well inside the 10 and we would have been there at the end.
"But a rash move like Will did, he gets a drive-through, but he's wrecked our race."
"I'd been trying for a few laps, the co-driver weren't making it easy – which is fine," added Davison.
"But it was the only spot I had an opportunity to get through, so I planned it well before. I was on the limit of my braking, and I assume he didn't see me, because he turned in really early and didn't give me any racing room.
"So yep, I hit him at the back end. I really thought he was going to leave me a bit of space."