Subscribe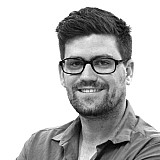 Two hours in to the Bathurst 1000 and it is the #1 Triple Eight Commodore of Jamie Whincup and Paul Dumbrell that leads the way.
With Dumbrell having started the race, Whincup took over after the first stop – and it didn't take long for the series champion to make a crucial move, passing fellow regular driver David Reynolds for fourth.
With that pass done, Whincup found himself battling co-drivers Luke Youlden, Alex Premat, and Jono Webb, carefully picking them off to move in to the lead of the race.
Webb continues to run second in the #97 Tekno entry, with Youlden third in Fabian Coulthard's Commodore.
Reynolds currently sits fourth, Steven Richards fifth in #888, while early leader car #33 is back to sixth after Premat ran wide at The Chase on Lap 36.
The majority of cars have now cycled through two stops, thanks to a second Safety Car period that arrived on Lap 36. The SC was called after Ant Pedersen found the wall on the exit of Turn 1, after copping rear contact from Karl Reindler.
"It's really disappointing, you don't need to be racing this early in the race," said the car's lead driver Andre Heimgartner. "Absolutely silly and stupid what Reindler did. I can't describe it. We had a fast car today, that's the way it goes."
The car is back in the race, but more than 10 laps down on the leaders.
The #5 Prodrive entry has had some dramas this stint, an electrical problem leading to a mechanical black flag. That led to Mark Winterbottom pitting to hand over to Steve Owen while the problem was fixed, although the car has been given a 15-second penalty at its next stop for ignoring the black flag and not pitting earlier.
The #200 entry is just moments away from rejoining the race, after a lengthy stay in the pits following Renee Gracie's trip into the wall during the first stint.